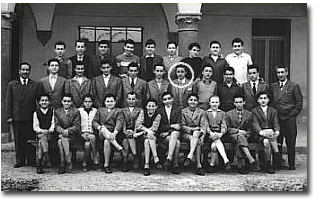 Giovanni Pelagalli at secondary school (Guinizzelli, via S.Isaia, 18) with his schoolmates, on the left, Pilo, the caretaker, on the right the Italian teacher, Carlo Ortolani
When he had finished secondary school, he started to work in a factory called "Radio Sinudyne" in Bologna and in the meantime he went to evening classes to finish his schooling.
In this period Giovanni Pelagalli established a small laboratory in his house, where he could repair TVs and radios in his spare time. Many of these objects were given to Pelagalli to be demolished because of the new consumer mentality, considered as too old and useless. Fortunately, this enabled him to work with old radios from the '30s, very rare and precious pieces, which were later restored and conserved.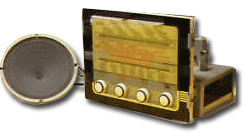 1953 - 1956 The first radio built by Giovanni with pieces given by a school of Turin "Radio Scuola Italiana", where Pelagalli was a student from 1953 to 1956.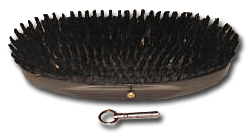 Mrs Mita's carillon brush. A little mechanical musical instrument that can be found in the museum. Switzerland, 1880

The good conditions of his financial situation and his knowledge of the market and technology allowed Pelagalli to widen his search. Most of the objects were found in flea and second-hand markets and abroad. Even today Pelagalli goes to markets and als London auctions to enrich his large collection.

The museum Mille voci…mille suoni" takes up 722 sq.yds and is divided into three-four floors, Inside you can find 1300 original and working items .
The first exhibit shows the beginnings of the radio in a chronological and scientific order (with scientific instruments) as well as the evolution of the museum itself until 1960 (only for school groups, Pelagalli adds a "lesson" concerning the evolution of radio-comunication until satellite technology).
In Guglielmo Marconi's room, you will find original and rare items which testify to the greatness of this scientist. You will also find a philatelic exhibit dedicated to Marconi with pieces from all over the world.

In the second exhibition you will see and "hear" the history of phonography through the Dictaphone, Edison's phonograph, Pathè, the gramophone 8end of 1800's), puppet theatre, fable discs (1920), and over 7000 recordings.
The third exhibit shows the history of music from 1700-1800. Every kind of organs (a molla, a cilindro, a dischi e a cartoni perforati, ecc.).
From the little musical robot to the big "orchestrion" (2,5m tall) with huge cylinders which reproduce lovely music. There is also a scientific and technological library with rare and old books (1800). You can also see a sector dedicated to movies and cinema.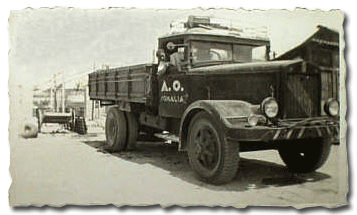 1936 Attilio on his "truck". He travelled for 3 years on this road train over deserts, forests and African marshes with two unusual "fellow travellers": a camera and his Colonial gramophone with a set of records. You can find them in the museum.
The first idea of this museum was born in 1952, when Pelagalli was attending primary school. He was enchanted by wires, batteries, transformers and didn't pay much attention to lessons; he was interested in illustrated electric circuits.
One day he was punished by his grammar teacher, Carlo Ortolani, because he turned in a blank composition on the topic "The radio program I like best". His teacher must have assumed that Pelagalli got once again distracted with his wires and transformers, but the real reason was serious: in the modest Pelagalli family there was no radio. This episode convinced his parents to buy a second hand radio, which can be found at the musem.
From when Pelagalli was very little, he played with two particular "toys": a colonial gramophone with a crank together with a set of records bought in 1936 by his father Attilio in Mogadiscio, where he was working. The other peculiar object was a brush with a carillon given to his by a friend of his mother's .
In 1965 Pelagalli dismissed himself from Sinudyne and started a new job: technical assistance for radios and TVs for private customers only and on behalf of a third party. Meanwhile Pelagalli was elected provincial president of the National Confederation for the Craft Sector and Small and Medium Enterprise.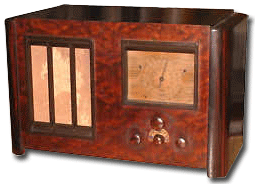 Pelagalli's first (second hand) radio, bought when he was punished by his teacher when he turned in a blank composition on the topic "The radio program I like best" and got a failing mark.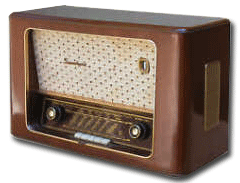 Christmas (1956). A Christmas gift given by Pelagalli's employers, Bruno Berti and Antonio Longhi, the owners of Sinudyne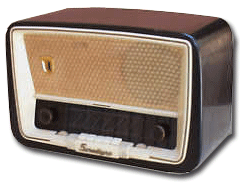 1957-1958 the first experiences of Pelagalli as a radio engineer for Synudine; assembling, calibration and testing of this type of radio receivers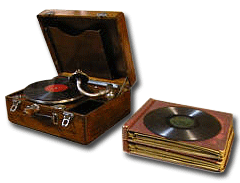 Colonial gramophone and 78 Lp bought in 1936 in Mogadiscio by Pelagalli's father, Attilio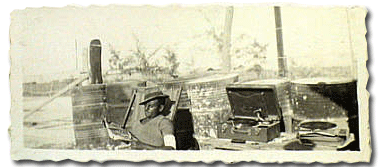 A rare photo with Pelagalli' s father relaxing in an African oasis while he is listening to his Colonial gramophone